There are two things you can't avoid when it comes to your bartending job in the service industry–people and alcohol. This pair essentially makes your bartending world go 'round. 
On top of all of the recipes you have to memorize, there are going to be a ton of folks you're going to have to deal with. Depending on where you work, you can serve anywhere from 100 patrons a night to over 1,000. 
And that's just the people at your bar… you also have to work with people. Hello, annoying coworkers. 
So, how does one deal with interpersonal factors of the bartending world? Let's find out! Local Bartending School doesn't just teach you hard skills, we round you out with soft skills, too.
The People You'll Deal With
You know what management says, "Teamwork makes the dream work."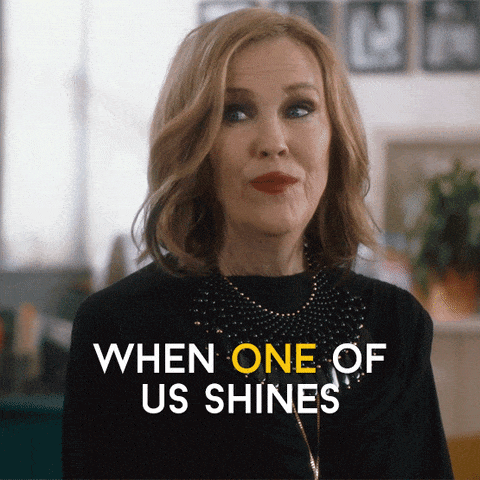 But to make the dream work with said team, who do bartenders work with?
Other bartenders

Waitstaff, like servers or hosts

Barbacks or bussers

Shift leads

Supervisors

Bar Manager
If you work in a bar with a restaurant, surprise! You get to deal with even more humans!
Dishwashers, also called kitchen porters

Cooks and Chefs (know the difference)

Food runners

Servers

Drink runners

Front-of-house management

Kitchen expediter, also called expo
And those are just your coworkers! You can expect to deal with all sorts of lovely guests. We hope some of them become regular customers. But only the good ones, obvi.
9 Bartender Skills You'll Need to be Interpersonally Ready
Memorizing.

Between remembering customers' orders, getting their drink orders right using memorized drink recipes of classic cocktails and other mixed drinks, plus their garnishes… PHEW. Yeah, you'll need that memory on-point.

Organizational Skills

. Bartenders are often multitasking in high-volume, face-paced environments. Keeping your workspace and mind organized is key to efficiency.

People Skills.

More on this later, so keep on reading! It's more than just making your guests laugh…

Good Communication.

You don't need good communication skills, you need excellent communication skills.

Customer Service Skills.

You're in the world of guest services. Don't think you won't need to know things like service recovery, empathy, and the patience of a turtle.

Math Skills.

One drink, two drinks, you drink, I drink. Nope, doesn't work like that. You're going to be at a point-of-sale cash register dealing with all sorts of weird pricing.

Problem-Solving Skills
Time Management
Sense of Humor
Bar owners and managers, if your staff needs a little attention in these areas, we understand. We've helped hundreds of teams be interpersonally in tip-top shape. Find out about our training programs right here.
How to Deal with People Using Interpersonal Skills
Now that you know the types of people you'll be dealing with, it's time to use the skills you just learned.
If you're thinking that people skills don't matter and all you need to do is know how to make good drinks, I have news for you. Wrong-o, buddy, wrong-o. It's not uncommon for bartenders to be sought-after for their personality, even if they suck at making drinks. Why? Because customer experience is everything in the hospitality industry. 
In other words, customer satisfaction, even though it's a subjective and intangible service, can outrank the product itself.
To be a great bartender, you'll need to adapt and use your interpersonal skills.
Organizational Skills. Organizing, what's it got to do with people? Well, if you're making your drinks out of order and have no organization to your tasks, you're bound to piss your guest off. They'll end up waiting longer than the person who just sat down. And boom! Say bye-bye to that 20% tip you were banking on.
Good Communication. Now, let's continue, and say you messed up the order of drinks. Your good communication skill can come in clutch. With genuine communication, you might be able to smooth things back over and sincerely apologize. On the flip side, if you lack communication and don't care to make this connection, the guest will have a bad experience at your bar.
Bonus Tip: Remember that communication includes your body language and overall presentation. Stand up straight, be clean, and practice removing your RBF.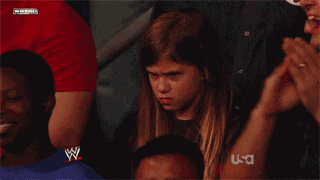 Math Skills. You can mess with people's drinks, but you don't mess with their money. And sometimes in our fast-paced world, we don't mean to mess up people's checks or return the wrong amount of change. But it happens. This is where your math skills will come in handy.
Problem-Solving Skills. You have 99 problems, and your coworker is one of them. Those who flex their interpersonal problem-solving skills are quickly able to identify whatever tension there may be and effectively work to eliminate it. Thus, creating a higher vibe workplace. And higher tips! 
Time Management. Having a sense of time is highly undervalued. Bartenders who lack this skill are usually on the outs. They spend way too much time talking to their regulars, out back on their smoke break or don't realize they've been cleaning the drain for 30 minutes and it's time to go home. Managers don't like it, neither will your guests, and you'll piss off your coworkers for sure.
Sense of Humor. Stephen Hawking is quoted saying, "Life would be tragic if it weren't funny." This is something I've repeated in my head plenty of times during some of my crazy bartender moments. As a mixologist, manager, bartender, or barback, you're going to deal with some outright shitty people and situations. Having a sense of humor will help you pick yourself and your team back up. Plus, everyone likes a funny bartender.
So, Are You Ready to Deal with People as a Bartender?